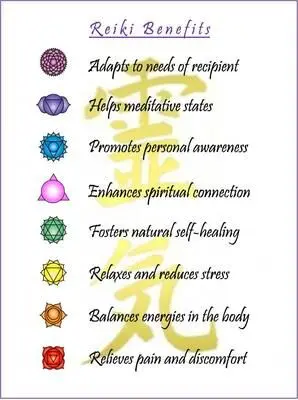 Reiki is a natural and safe way to treat a variety of physical, emotional and spiritual symptoms. Reiki is a Japanese healing technique of hands on healing that uses universal life force energy to create balance in the body. Not only is it a wonderful tool for stress reduction and relaxation, it aids in removing blocks that contribute to illness and dis-ease in the body. Reiki is a beautiful compliment to Mind-Body work and Hypnotherapy or an effective stand alone treatment.

Ask me about incorporating Reiki into your session for a more holistic treatment experience.

For more information please visit www.reiki.org and www.nj-reiki.com.