Providing individual, couples and family counseling. Specializing in Heart-Centered Hypnotherapy, Breathwork, Reiki Healing treatments, Meditation Circles and Workshops for Empowerment and Personal Growth.
Treatment specializations include: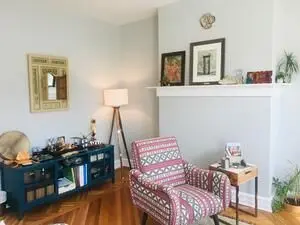 Trauma and Sexual Abuse
Mind-Body, Pain Management
Past life regression therapy
Birth and early trauma
Soul Retrieval
Shadow Work
Subtle Energy Healing
Infertility & Pregnancy Loss
Co-Dependence, Relationship Issues
Inner Child Healing
Addiction & Recovery
Depression, Anxiety and Phobias
Transitioning through Life Changes
Grief and Loss Counseling
Work and Career issues
Stress Management and Wellness
Conflict Resolution
I work together with my clients to create a space of warmth and safety, so you can feel open and free to fully express all aspects of yourself. We will journey together toward whole person transformation. Fully present and with compassion, I hold the space for you to do your work. I trust that deep within you, there is a pull toward wholeness and wellness. I believe that you do know what you need to find that completeness and I will help you uncover the resources you have available within you. Our work together will be truly empowering and healing. I am so privileged to bear witness to my clients' growth and I honor the courage and strength required to take the steps toward change.

I offer a holistic and highly specialized approach to therapy focusing on emotional, physical and spiritual aspects of the individual for truly transformative growth and healing. An eclectic combination of talk therapies, guided imagery, meditation, relaxation and hypnotherapy give clients a powerful and unique experience.
Session length can vary, from 45 minutes up to 120 minutes, depending on the type of session, and can include a combination of different modalities. At your first session we will discuss options and explore what may work best for you. Our time together is guided to your needs and goals and we will continue to reevaluate them as we proceed.